Wilkinson Set For Full International GT Open Campaign Start at Paul Ricard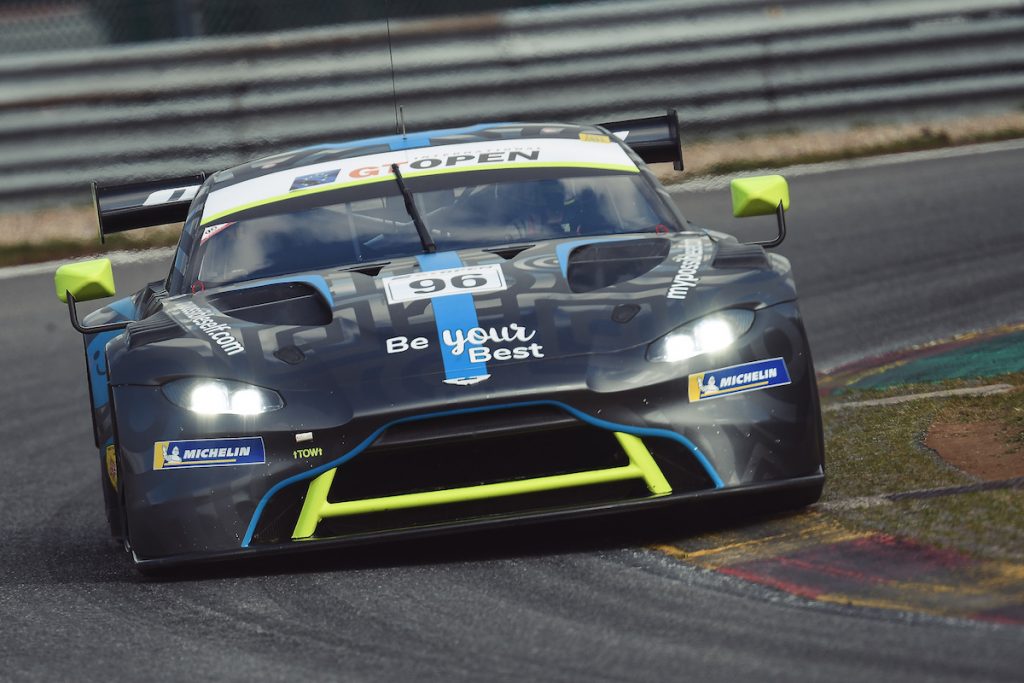 Aston Martin Racing Academy driver, Ollie Wilkinson will begin his first full-season International GT Open campaign in the opening round at Paul Ricard, France, this weekend, aboard the Optimum Motorsport-run Aston Martin V8 Vantage GT3 with teammate Bradley Ellis.
2019 marks the start of only a third year of racing for the 22-year-old Yorkshireman. He took the step up to GT3 competition – pairing with experienced sportscar champ Ellis – for the first time last year with notable success. Despite not contesting a full season, the duo impressed with a brace of Pro-Am class wins plus second and third place podium finishes to finish fourth in the class standings.
Paul Ricard, however, was one of the rounds the Optimum Motorsport duo had to miss last year. Although the outfit has undertaken official pre-season testing at the famed French track, the opening round for 2019 will mark Wilko's race debut at the Le Castellet circuit.
Wilkinson and Ellis head to the south of France fresh from a historic first weekend competing in the British GT Championship at Oulton Park, Cheshire. Ollie and Brad notched up the Aston Martin V8 Vantage's first UK podium finish and became the first silver-silver pairing to score an outright series podium since 2017, along with two Silver Cup class wins.
But with the Optimum outfit still learning the 600bhp Vantage, Wilkinson and Ellis are realistic of their early championship and race chances, and will initially be looking to build up solid points as they get to grips with their new machinery.
"It's really nice to be coming back to International GT Open and I can't wait to get our first full season underway," says Wilkinson. "We know how fiercely competitive this championship is, particularly the Pro-Am class, so it will be interesting to see how we shake out in all of that come the end of the first round. I'd love for us to get our first Pro-Am win in the Aston Martin V8 Vantage, but we know we've got a lot to do to get used to the car. It would be great to get a podium but we're realistically hunting for solid points for a strong start to our championship."
Teammate and coach, Bradley Ellis, added: "We know the International GT Open championship now, and we know some of the returning opposition, so that all helps and puts us in a position of strength. We should be pretty strong among the Pro-Am line-up but we won't know until qualifying where we are. Racing at Paul Ricard will be a first for both Ollie and me, so we'll be looking to make the most of the Thursday and Friday tests. I'd like to get the year off with a podium, but we'll be keeping an open mind."
Ollie will open his 2019 International GT Open campaign at Paul Ricard, France, on 27-28 April. Fans can follow the action with live race streaming available via the series' YouTube channel and live timing from the series website. For full event information visit www.gtopen.net
Photo credit: Gary Parravani / Xynamic
Ollie Wilkinson and teammate Bradley Ellis notched up Silver Cup win number three at Snetterton this weekend, cementing their lead at the top of the British GT Championship class title fight while notching up seventh and eighth place finishes overall in the all-new...
read more